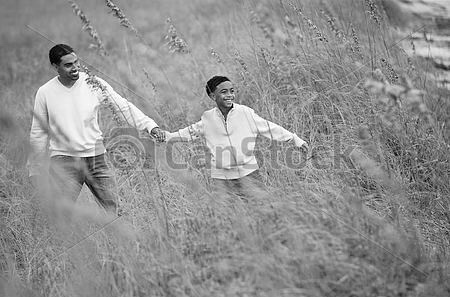 So here we are, at this fork in the road and I'm debating if I should loop around again hoping that you'll tag along. Or should I go down this new road and do it without you?!
Here I go. Walking, again, but this time, I don't see my footprints from before. Crap! Did I go down the wrong road? Did I move on to fast? Did the rain wash them away? I'm lost! I'm confused! Where are you Dad? At this point you're supposed to have gotten it together to come after me!! Well, I guess I was wrong.
So what's next? I'll go without you; Against my will, I'll go. Dad, I never thought I'd do this part alone. Somehow I thought you wouldn't leave me for the entirety of my life. I figured the 23 years of absence would've been a great space to restart our quest, but maybe I was wrong. I'll take that!
This path, that I'm on, is a lonely one. This path, that I'm on, is a scary one. The amount of sticks and stones, the crazy amounts of rainfall I've experienced on the new path is unbelievable! The path that I was on before I knew where to hide, where to go when the rain came...it provided me with my safe places and my trenches of shelter. But this new path, it's uncharted territory that screams for help! I'm left exposed with the promise of the light at the end of the tunnel that I don't yet know if I want. The funny thing about trailblazing is that no one thanks you for the hits you took, but only for the hits that they didn't have to endure!
But Happy Father's Day! I'll continue to find my way!